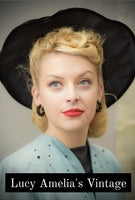 Welcome to Lucy Amelia's Vintage!
Curated by mother and daughter Judy and Lucy, we have a huge vintage collection ourselves and a big interest in all things vintage so we started our little shop selling women's clothing, jewellery and accessories from the 1920s - 1950s. Happy shopping!
Shop Now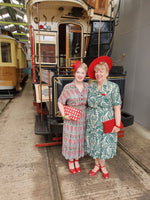 Meet The Team
We are Judy and Lucy Eastwood, we are a mother and daughter business and have a keen interest for vintage and fashion. Our main interests are the 1940s and World War Two. We have been dressing and buying vintage for over 15 years and have a wide range of clothing ourselves.
Read More